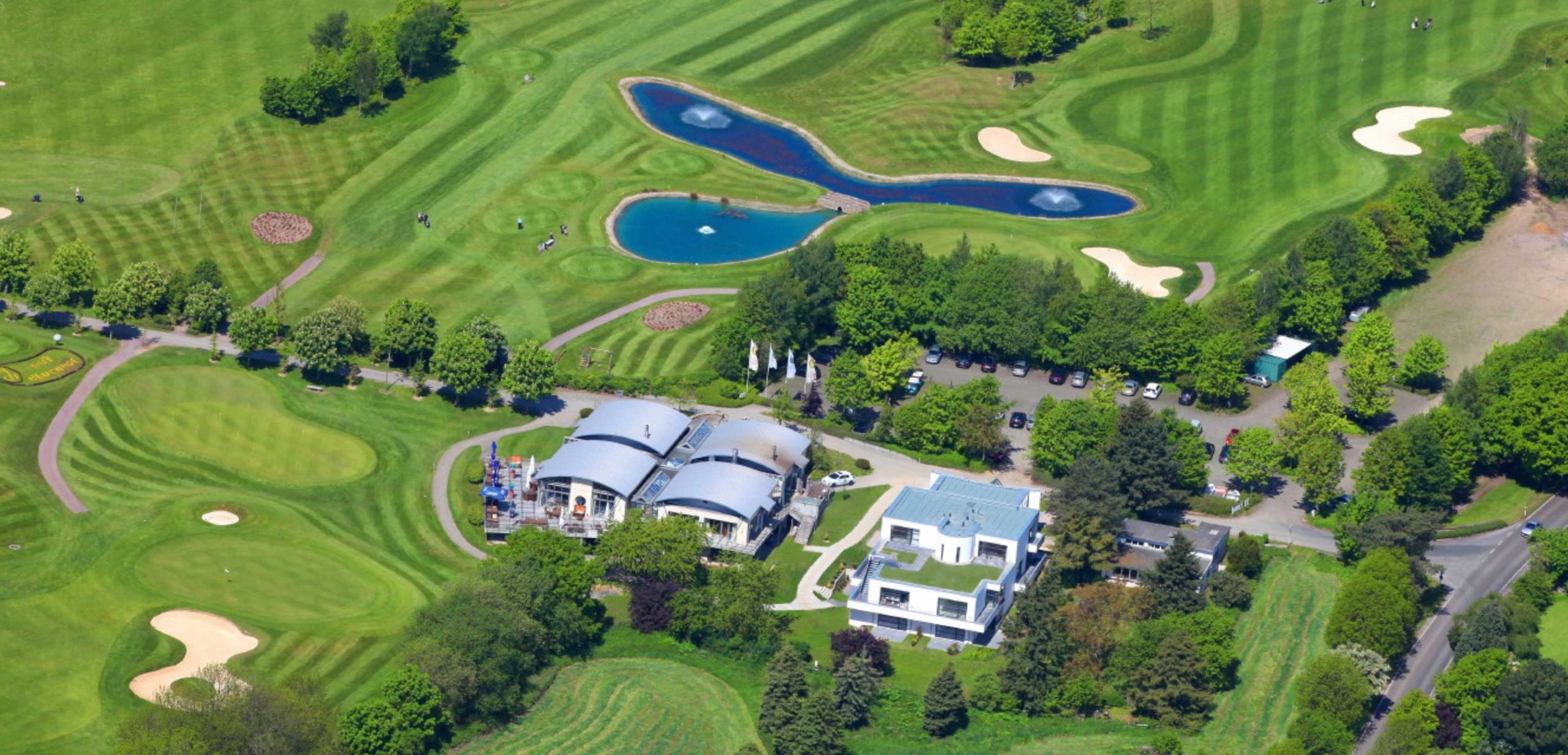 Book on our
website at a

special price

!
GolfHotel Gut Neuenhof –
enjoy the good life in the green landscape with rolling hills between Dortmund and the Sauerland
People come to the charming GolfHotel in Fröndenberg for a wide variety of reasons: on the one hand, there are of course golf guests, who are magically attracted by the challenging and an equally well-maintained golf course right next to the GolfHotel. On the other hand, people on business looking for a place to relax. A place where you can still work in peace or relax after long conference days and meetings in the surrounding Rhine Ruhr metropolitan region.
Other guests want to enjoy a break in the countryside, relaxing in the small but impressive spa area, recharging their batteries and increasing their well-being. In addition, our guests can simply eat something delicious in the restaurant Il Campo next door and enjoy the view from the sun terrace with a glass of wine.
Even if our guests visit us for completely different reasons – after their stay they have one thing in common: Our guests feel completely at ease in the Golf Hotel and would prefer to check in again straight away.
We are very happy about the positive response we have received. Our hotel is unique due to its incredible location: in the middle of forests, at the gateway to the Sauerland, you will find inner peace by the surrounding nature. Thanks to good train connections as well as being close to the airport and motorway you only need a little bit more than 20 minutes by car or train to get to Dortmund.
Fröndenberg and the surrounding small towns offer a wide range of cultural and leisure activities. After a busy day you can wind down with ease and this is simply priceless. At the same time, you can look forward to the comfort of a modern star hotel like in a big city. With the difference is that we can offer you a family atmosphere and an all-round excellent service – as is only possible in a cozy 16 room hotel.
Are you curious? We are already looking forward to welcoming you soon. You can easily book
Direct to booking